Our discipline injecting trust, desire, and pour magic into your website. And turbocharging your company sales revenue is the result.
Why Choose Us As Your Web Designer
WHEN HIRING A GOOD WEB DESIGNER
COMPANY IN
MALAYSIA
IT'S IMPORTANT TO MAKE THE RIGHT DECISION
As a business owner, we truly understand the importance of first impressions, and nowadays, customers almost always search for your business online before spending on your goods or services.
With the surge in demand with digital marketing over the course of this worldwide COVID-19 pandemic, many newly developed web designing companies have started to emerge. As a result, some businesses have landed as clients in the arms of those inexperienced and profit oriented web design companies.
Distinct from most of these companies, IMIM shines in the crowd with experiences collected throughout the years since even before the pandemic started. Established in the year of 2017, we have never stopped helping business owners succeed with growing numbers and a smile across their faces. We are constantly motivated by many of them who have benefitted from our website design and digital marketing services with millions in sales since MCO 1.0.
WHY CHOOSE TO BE  YOUR BEST WEB
DESIGNER?
1. YOUR INVESTMENT ON WEBSITE DESIGN PROJECT WILL BE RESPECTED
The pricing and charges of our services are highly transparent. With every single cent paid, we will pour all of our efforts into the deliverable tasks as listed. We always keep our clients posted. We design the path that brings you to success with reasonable charges based on the skillset, valuable time, and hard work in which we offer without reservations.
2. YOU WILL NOT BE THE SAME AS OTHER BRANDS
Nothing like you've seen before. As we do not use templates, our creativity and variety of designs are the source of our pride. Each client is incomparably unique and each client deserves an exquisite design that belongs only to themselves. Composed with love and custom built for every single client, we aspire to drive clients towards the success that they have worked hard for using our inventions. Check out our portfolio and you'll notice the differences.
3. YOU ARE LOOKING FOR SOMEONE WHO VALUES YOUR BUSINESS AND DESIGNS THE WEBSITE AS IF IT'S YOUR OWN.
Our mission is to push your business to the top position in your industry and outshine all your competitors' websites. Before we start designing, we strategize by gathering all your competitors' digital landscape and create an outstanding customized website that is at least 5 times greater than the others.
4. YOU WANT TO BE PRIORITIZED ON YOUR WEB PROJECT.
One major reason our clients chose us is because our founder works directly with you and your project – something you won't get at larger design agencies. We're a small team, so you'll get to know us quickly and feel like a part of the family. Together, we'll follow through your business objectives all the way to the peak of your success.
5. YOU DON'T WANT TO START A PROBLEM. YOU TREASURE YOUR TIME.
Communication is of the utmost importance to us. We categorize the updates of your website's progress into stages and strategize to make the most out of it. Before we start, we listen to what your objectives, goals and current hurdles are. Yes, we provide a project check-list personalized for you, recording every single timeline update so that you won't feel lost or worried.
6. YOU WANT SOMEBODY TO ADVISE YOU AFTER YOUR NEW WEB DESIGN IS DONE.
Search Engine Optimization (SEO) is one of our greatest skill assets. It is an incredible advantage when compared to other design companies and marketing companies. With in-depth understanding of SEO, the art of being found in search engines like Google, we provide highly technical services to develop your website and bring potential clients to you.
7. YOU WANT TO HAVE A PEACE OF MIND.
WordPress (wordpress.org), the best open source CMS in the world, is what we use to build all of our websites. It enables our clients to have full command over ALL content on their websites from any computer in the world. You will be given FREE training on how to organize your website easily and support its operations with stability. Be rest assured as anyone, including those without programming knowledge, will have no trouble accessing and managing the updates of a website on WordPress.
8. YOU WANT A TRUSTED WEB DESIGN COMPANY AND YOU KNOW YOUR RIGHTS.
Unlike many web design companies, we provide our clients with 100% ownership and copyright. In other words, if you decide to take down the website under any circumstances, transfer it to another hosting company, or dissolve the business relationship entirely, you would still have full control over the website. We do not put malicious codes, tracking tools, or anything that can cause unwanted consequences for your business site. You also have full copyright over every single image or graphic, including the content on the website.
SOME OF OUR PORTFOLIO / WORKS
INTRODUCING
Hiap Cheng Trading & Transport Agencies Sdn. Bhd. is a company that provides a wide range of services, including freight and logistics management, and import or export services to and from Singapore.
THE SOLUTION
As Hiap Cheng had been searching for an outstanding web design company, over the past 30 years, Hiap Cheng had never had a website. Until they found us.
WEBSITE FUNCTIONS
On Hiap Cheng's website, we have incorporated customized colors with the color code (#ef3737) for red and (#001659) for blue. Besides that, every single photo on the website was perfected with editing techniques and skills (such as those with lorries). We also created a 2D video and produced some animations for their website to attract page visitors. The webpage has also clearly included a CTA to encourage clients for booking their transportation services.
CONCLUSION
We are proud to have yielded the satisfying result. We spent a lot of time and effort designing every page solely in hopes that our client can acquire more sales through the website and achieve their desired success.
INTRODUCING
Muslimahfashion.com.my is one of the leading online stores in Malaysia selling high quality and modernistic Muslimah clothing that are suitable for both offices and outings. With a team of professional designers, they design fashionable wear that fits the body shapes of Malaysians. Other than that, they also carry out transactions on various platforms, dealing with both dropshippers and common customers
THE SOLUTION
Muslimahfashion had been searching for a web designer with dropshipping experience. They wanted to create a more modernistic website where they show the customers their high quality, yet reasonably priced clothing. Besides that, their website allows for dropshippers to log in and make purchases. The dropshippers can even contact them through the website when they encounter any problems.
WEBSITE FUNCTIONS
We constructed their website using a system that incorporates two different platforms for wholesalers and common customers. The website also has our customized e-commerce service where purchases can be made through various platforms (such as VISA, senangPay, FPX and many more). We also utilized WordPress and customized colors to design muslimahfashion's modernistic website according to their requests.
CONCLUSION
We take pride in the results that we have delivered. We put in the best of our efforts for every single design, hoping that our customers can acquire more sales through the website and achieve success.
INTRODUCING
Edvertise Solutions is a printing company established since more than 9 years ago. They provide services including office wallpaper prints, signboard prints, and other printing services.
THE SOLUTION
Edvertise Solutions wanted to have a website of their own, where they can exhibit their past projects to their clients. On the website, there would be more than 30 projects. They were hoping that clients would be able to see everything in a glance. As a creative designing company, they wanted to find a web design company to build them a more modernistic website with a cleaner outlook. In the end, they chose us.
WEBSITE FUNCTIONS
We incorporated special animations in the website to attract the clients' attention. We built a modernistic, clean, and neat website. The high level of readability, user-friendliness, and interactiveness helped the clients find their services easily.
CONCLUSION
The results obtained have made us proud. We poured in a lot of time and effort for every single design, hoping that our clients can acquire more sales through the website and achieve success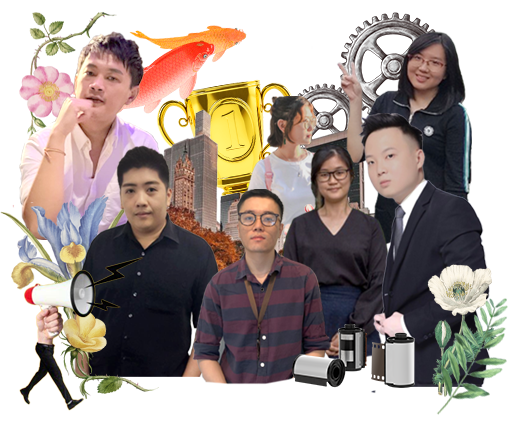 PASSION DRIVES US.
RESULT MOTIVATE US.
IMIM is a full service digital marketing and web design agency based in
Petaling Jaya, Selangor but works with KL and international clients.
Out-of-the-box, we offer web design and internet marketing services that are comparable in high quality to those offered by any major international digital marketing agency. All that's different is our pricing.
Benefit from world-renowned SEO, Web design, and internet marketing expertise, by reaching out to IMIM for a free consultation.
SCHEDULE A CALL AND TALK TO OUR WEB DESIGNER
Let's schedule a phone call, talk about your initial plans, what is your website goal and see if
we're a good fit to work with. No obligations.
The people behind your project.
We pour all our efforts and sweats just to make your project a successful one in Digital World.