A Website needs to make your visitors the hero of the story, aiding them on their journey to the promised land - the sale.
Website Design and Development
CONVERSION FOCUSED WEB DESIGN AND DEVELOPMENT
Anyone can build a website. However, not everyone can build a successful one. That's where we come in!

We build successful websites with purpose to tell your message clearly, urge your visitors to take action immediately, and convert your business website into a sales machine generator 24/7.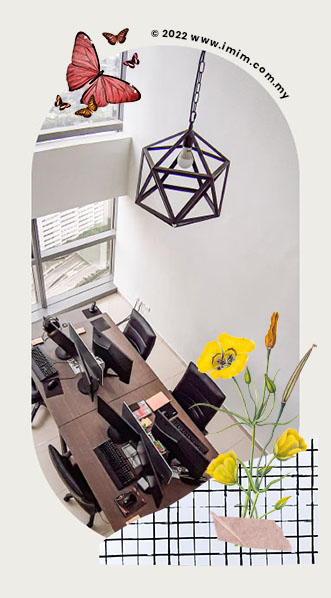 WHY SHOULD YOU PARTNER WITH A WEB DESIGN AGENCY IN MALAYSIA?
Building a brand-new website or redesigning your current one can be a difficult, time consuming, and frustrating experience. By choosing IMIM, you partner with experienced web designers that have extensive knowledge in web design and development. 
Our goal is to make your life easier, and as such, we created an efficient process. Hire us to support you and let go of the unpleasant extra hours of building your company's website. With us, you can expect:
Type of Website Design We Build
We design a wide range of websites. From websites for start-ups to corporate and even to e-commerce, we have your back! We created a full-cycle offer to make IMIM a one-stop partner that takes care of pretty much everything for your company's website.
Check Out Our Website Design Work
Last Updated : March 2022
At IMIM, our creativity and marketing mindset is a source of pride. We built website with hard efforts for each single client to bring them towards the success they have worked hard for. View our full website portfolio or read why choose us as your web designer here.
Our Web Design Work Progress
Take a look at how we proceed with your company's website from step zero to crossing the final line:
To get your project started on the right foot, we organize a quick meeting to make sure everything is crystal clear about your requirements and expected results. We'll help you finalize the website design and project deliverables, such as your website's sitemap, its page content, suitable pictures to use, and much more.
Once everything is clear, we start working on building your website and will update you regularly throughout the whole process.
When your primary website design is ready, we'll present it to you and walk through several rounds of revisions with you (yes, if you need to have more than ten rounds to be satisfied, we'll do that). Our goal is to make sure you're delighted with each aspect of your brand-new website.
4. WEB DESIGN DONE AND LAUNCH
To ensure the success of your website, we'll perform a pre-launch search engine optimization (SEO, Learn about SEO here) and mobile optimization. Once we make sure your website is fully responsive and user-friendly, we'll ask you for the final go-ahead to make your website live. From there, we'll go through our post-launch checklist and will schedule your personalized post-launch training.
Our WEB Design Client's REVIEW
We love to work hard and we always please every customers. We just don't tell how good we are but their words speak for us. Our clients around the world say
Yong and his team at IMIM have far surpassed our expectations. The website we received was so much better than what we had originally envisioned. The communication was great and product delivery met our timeline. Highly recommend Yong. - Ms. Siaw
Yong gave me details on what he will do to make my website pop all on the initial bid. He was very responsive and made my website EXACTLY what I wanted and MORE. - Miss Kim
Simply one of the best developers I've ever worked with and will continue to do so! Good attention to detail, creative and love the result. - Mr.Adam
Perfect work . over expectations. - Mr.Hichem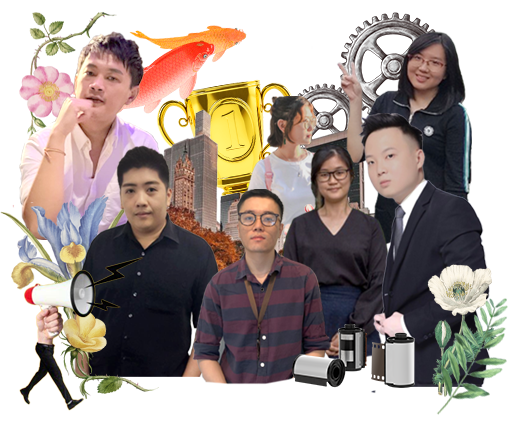 PASSION DRIVES US.
RESULT MOTIVATE US.
IMIM IS FULL-SERVICE DIGITAL MARKETING AGENCY BASED IN PETALING JAYA, SELANGOR BUT WORKS WITH KL AND INTERNATIONAL CLIENTS.
Out-of-the-box, we offer web design and internet marketing services that are comparable in high quality to those offered by any major international digital marketing agency. All that's different is our pricing.
Benefit from world-renowned SEO, Web design, and internet marketing expertise, by reaching out to IMIM for a free consultation.
SCHEDULE A CALL WITH OUR WEB DESIGN SPECIALIST IN MALAYSIA
Ready to start the conversation? Let's schedule a phone call, talk about your initial plans, and see if we're a good fit. No obligations.
The people behind your project.
We pour all our efforts and sweats just to make your project a successful one in Digital World.