SIDEC RM5000 SME Grant 2022
TEMPORARILY REGISTRATION IS CLOSED Due to the overwhelming response towards our Selangor SME. (fill in the form and we will contact you once it is open again)
GET YOUR RM5000 GRANT FROM SIDEC SELANGOR IS NOW AVAILABLE FOR SME
Suffering more as Malaysia moves on with all the never-ending lockdowns? Here's your chance to revive and avoid having your business one foot in the grave. SIDEC Grant 2022, with a total amount of RM5 million, is allocated to help small to medium enterprises (SMEs) in Selangor to thrive in the digital world. By subscribing to the designated digital service providers, your company can then be eligible to apply for this grant amounting to a maximum of RM5,000 as a boost for digitalizing your business.
This may sound too good to be true, and you may be thinking, scams are the last thing I need for my business right now. However, you can be rest assured.
Initiated by Selangor Information Technology and Digital Economy Corporation (SIDEC) since April 2021, SIDEC Grant 2021 (now 2022) is one of the state government's effort in providing assistance to SMEs who are trying to step into the community of digitalized business markets. With 'Chase Your Dreams' as their slogan, SIDEC's main goal is to create a healthy digital ecosystem for Malaysian business owners in Selangor. In turn, as your SME flourish into a successful business, the state economy may also prosper into wealth.
What is Selangor SME Digitalisation Matching Grant? SIDEC GRANT 2022
Selangor's state government in bridging the connections between business sectors and tech communities through a digitalized medium.
With the overwhelming responses received during phase 1, it has then been extended and is about to enter phase 2 for SMEs to apply.
The digital services allowed to be applied include:
e-commerce
human resource (HR) and payroll system
cloud accounting, digital marketing
payment gateway and electronic POS terminal
Access the list of authorized digital service providers (DSP) here.
We all know that the COVID-19 pandemic has struck us real hard, so if your business still can't keep up with digitalization, it's going to be even more difficult. Even now, you're sitting in front of a digital screen, not to mention your customers who are also keeping themselves safe at home.
Want to reach your clients? Sell online.
Low on budget? Apply for the grant.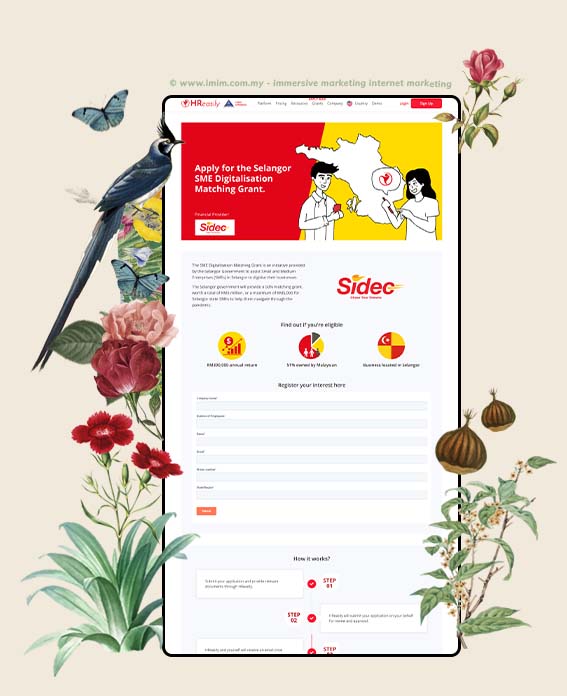 SME Eligible Criteria for SIDEC Grant 2022
If you're still thinking about how to start, the very first thing you need to consider is to examine the eligibility criteria for this SIDEC Grant 2022. Check these things off the list, and you'll be good to go:
SIDEC COMPANY INFO
Your company must be registered in Selangor under the laws of Malaysia. It's only fair that you operate your business according to the rules and regulations if you want to benefit from it.
SIDEC FOR SELANGOR SME
More than half of your company's owners, at least 51% to be precise, must be Malaysians. Grab your privilege as a Malaysian citizen.
SIDEC CREDIBILITY
Your business must have been in operation for a year or more. Credibility, although not guaranteed, is relevantly significant for this.
SIDEC INCOME REQUIRE
Promised stability in business operations, meaning a minimum annual sales turnover of RM300, 000, but not exceeding RM3 million.
SIDEC LIMITATION
Each business is only eligible for one (1) application, but you may apply for up to three (3) types of digital services with one or more service providers approved by SIDEC.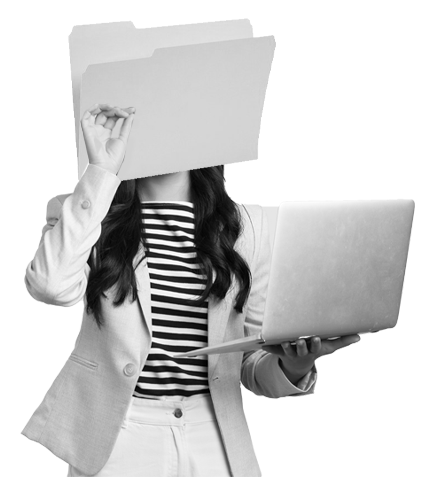 Documents Required for SIDEC Grant 2022 RM5000
Get the RM5,000 your business deserves with these basic documents required for the application:
a copy of your identity card (IC), also known as MyKad
a copy of your business registration card /license
utility bills
audited financial statements from the past year or the latest management accounts
the company's bank statements from the past two months
a profile of your company including sales brochures and client testimonials
quotation from one of the service providers listed by SIDEC (IMIM)
No worries, We will help you to submit if your documents are prepared.
How can IMIM help you get SIDEC Grant 2022?
All too tedious? Get us to do it for you!
IMIM, as a professional and experienced web design and digital marketing agency, offers a wide range of digital services. If you're low on budget and planning to submit an application for the SIDEC Grant, you can even leave it all to us. Make us your one-stop solution to keeping up with our fast-growing digitalized world! As simple as that!

From innovative website designs to highly strategized digital marketing tactics, the results that we have yielded for our customers are the evidence of our hard work and commitment. Explore our Web Design portfolios and Digital Marketing case studies right here on our website.
Why choose IMIM instead of other service providers for the SIDEC GRANT 2022 RM5000?
Professional customized services
IMIM understands your hardship. Depending on your needs, we are more than happy to help register your businesses for the application of SIDEC Grant 2022 or guide you through the entire process. Most people dread government applications as they are normally exhausting and time consuming. That's why we're here for all the assistance you need.
Dedicated partnership
Work directly with our founder. Our leader communicates directly with you, offering maximum sincerity and dedication. No passing around messages means a lesser chance of miscommunication.
Great work ethics
Transparency is a value that we hold deeply as we work with our customers. We don't mark up our prices when we attempt to get grants for your businesses. We have heard about complaints where the agency benefitted from the RM5,000 grant instead of the clients during phase 1 of the SIDEC Grant application. We don't want that for you. Your success is our priority.
SCHEDULE A CALL WITH WEB DESIGN AND DIGITAL MARKETING AGENCY IN MALAYSIA
If above met your requirements from SIDEC. Let's us help you.
The people behind your project.
We pour all our efforts and sweats just to make your project a successful one in Digital World.