Digital Marketing Case Study
MPlus Rumahku Digital Marketing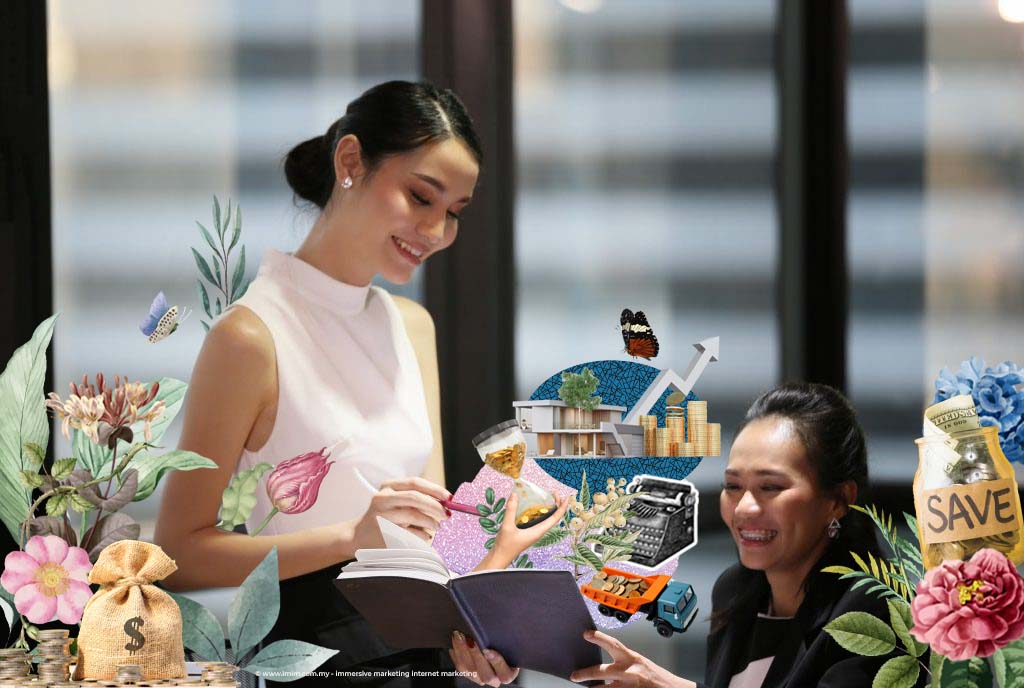 We partnered with M Plus Marketing And Consultancy Sdn Bhd to create brand guidelines, build a brand-new website, launch Lead generation Campaign and strategically plan for their digital campaigns, and generate 5X more sales revenue through social media advertising and Google advertising.
MPlus is a financial advisory firm in Malaysia affected by Movement Control Order and needed a fast branding and to generate online leads. MPlus needed us to strengthen its website for the foundation of an online presence; there was a need to customize the already existing website.
MPlus lacked an online presence due to a lack of social media platforms, which are an excellent way to increase their awareness. Social media platforms were needed for advertising, such as through Facebook and an extra Google advertising.
Generally, the problem at Mplus revolved around online marketing, establishing an online presence, and diving into the digital marketing arena; this usually helps increase inquiries.
The opportunity to help grow this brand from the ground up was exhilarating to us. Working with an organization in the finance industry was an exciting project for us.
Helping MPlus create an online presence meant dealing with sensitive information, thus the need to carefully craft successful social media contents that won't violet the Facebook and Google terms and conditions.
We acknowledge that the financial advisory industry is a low competition sector, but we strive to make the most out of it, given that they are very niche markets. We aimed to target the right traffics successfully, and the audiences are mainly homeowners living in Klang Valley, Malaysia.
.
The STRATEGY OF DIGITAL MARKETING CASE STUDY MALAYSIA MPLUS RUMAHKU
Our main goal when offering digital marketing services is to have the client's best interests at heart and prioritize their end goal. We did this by first doing an intensive deep dive into Mplus's business goals and developed a strategy that prioritized the brand's mission and leads generation.
Our first plan of action is to align our work policies as service providers with Mplus's business objectives before executing any solutions. We develop a social media content strategy planned out months in advance with key performance and growth goals identified. Our blueprint's chronological order involves first discovery; this pertains to learning everything about the organization's needs and understanding what they lack and what is needed to gain a competitive advantage in the industry.
The second step is project strategy; strategic analysis is vital in our business; it ensures timely execution of plans and solutions.
Leads management is the third step, which involves capturing leads, tracking behavior, and activities, then engaging and qualifying them till they can be handed over to sales executives.
The fourth step is market research and analysis; this involves conducting a SWOT analysis and determining where the client ranks in the industry. Social media audits and recommendations are among the last steps where we gauge the setup platforms' performance and recommend which one to go with.
The last stage is the Preliminary roll-out, where we actualize the approved solutions
CHECK OUT OUR DIGITAL MARKETING SERVICES
The Execution Of Marketing Mplus Rumahku
The execution of the strategies formulated started with the PR teams and Mplus Rumahku owners conducting audience research after which we gained the content to create a social media strategy, including organic and paid media.
The activities carried out included
We managed to deliver a robust and engaged online social media community, followers on social media accounts through an integrated approach utilizing both paid and organic media. We accomplished this goal one month before the expected deadline, which made our client very happy. We developed a brand that effectively communicated the message of Mplus Rumahku. Besides, we managed to;
Generate x5 five times more sales revenue through social media advertising and Google advertising
Digital advertising generated more than 8000 Eight hundred relevant leads per year
Return on Investment (ROI) increased being five times more.
Social media impression reach was over 2.2 Millions.
The organic growth traffic increased with over 70% compared to the previous year (From 0 to Hero)
Full Service Digital Marketing