Digital Marketing tips to conversion
These days, it is important for a business to have an online presence. Since people these days are constantly checking online about products, you as a business owner should know how to make your brand visible online.
Even advertisements these days have evolved into something more digital and more targeted compared to before. Previously, advertising was more for mass consumption and with no specific target audience. Since advertising has become more digital and has analytics, advertisers can now show their ads to their target market expecting a higher return.

When you are advertising, your goal will always be how to convert your audience to buyers of your product. Yes, it is a good thing that they are aware of your product and they are visiting your website, but you cannot make a business out of that. Converting those audiences is more important.
Targeting the right audience
When you are spending on your ads, you would expect a return. This is why Facebook and Google, created Ad Sets that will let you set who are the audience that should see your advertisement. But how can you identify this audience and how can you target the right audience?
Establish the profile of your target market. Gender, age group, occupation, and location are just some of the attributes that you want to know before advertising. Because from there you could create advertising content that can be appealing to them. By knowing the profile of your target audience, it can be easy for you to have a general perception of what would interest them.
Use consumer psychology in creating content so that it will make them interested. Build a relationship with your customer so that they would keep on coming back or recommend your website to others. Making them aware of the brand is a good starting point of how you can convert your website visitor into a customer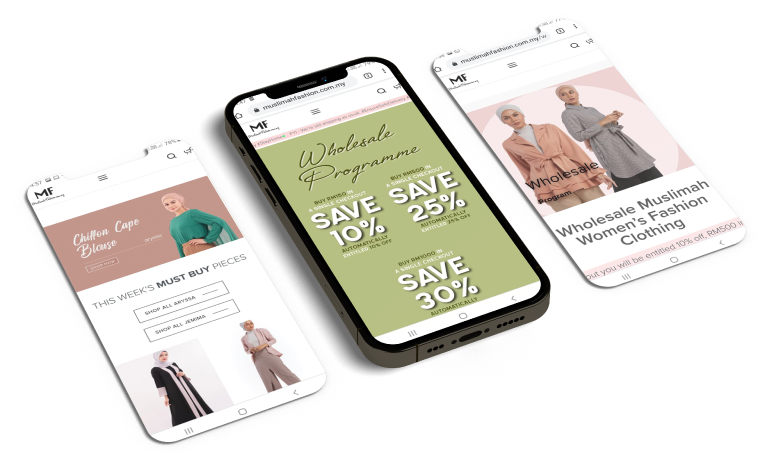 As an audience, you would always want an e-commerce website that is easy to navigate. If your e-commerce website is so complicated even for an advanced user, you cannot expect your visitors to return. Always design your website with novice user thinking. The more direct your e-commerce website is, the more appealing it is for the visitor to use. Check out our 10 tips on how to improve or redesign a website.
Improve your product page
There are so many means these days to create a website even if you are not a professional web developer. Tools are available online and you just have to explore your options. A website with a clean design and fast loading will be most likely to be visited by many. Hence, can eventually convert a website visitor into a customer.
A fast-loading website with updated content is also a good sign for consumers. If you keep your e-commerce website updated, that would show your customers that you are active in the website and will eventually build a relationship with them. Include a contact detail on your e-commerce website so that visitors would know how to contact the brand. That would help in building trust from your customers.
Building a relationship with your visitors
You need to build a relationship with your customers. A good way to build a relationship is to interact with them. Always be active on your website and be ready to answer all their queries. If you are posting on social media, make sure to react to the posts related to your brand. This way, people would have a feeling that there is someone behind these accounts that they can reach out to. Having a good relationship with your customers can convert your website visitors into customers.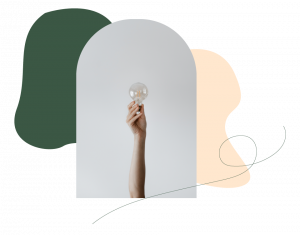 Take advantage of every opportunity
In marketing, you need to look for every opportunity to market your brand. Make sure to utilize all the opportunities where you can make people aware of your brand. Check out the latest trending topic, and see what you can post about that. Utilize the hashtag feature so that people can find you easily when they search for a particular hashtag. Take note of all the celebrations and see what kind of promotion you can give during that season. Do not let an opportunity pass without creating content that will help you boost your brand.
Remember the goal always, make people aware of your brand, your e-commerce website and turn them into your customer.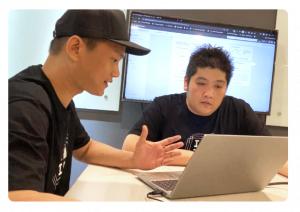 Make communication simple
The best way to communicate is to keep it simple. Always communicate with your visitors in the simplest way possible. You have to assume that your e-commerce website visitors can only understand simple English instructions. Avoid complicated instructions for your customers and relate to them by using the language that they are used to. If your customers are from a younger generation, then you might want to consider talking in a way that gen-Z's would understand.
Always remember to make your brand relatable to your target audience. And since you want to build a relationship with them, you need to communicate to your website visitors in a way that they could easily understand and relate to.
There might be available tools online when building a website but sometimes it is good to have an expert do it. These experts are dedicating their time and effort to building the best website for you and your brand. IMIM is a website design company that can help you build your website for your brand. IMIM promised that they are more than just a website building company but they are also digital marketers, which is why they can help you in the digital presence of your brand.
Consult with IMIM and see what they can do for your brand. Take out the burden of creating a website from your end and partner with experts in the field. Reach out at our contact page.